The Enid, Oklahoma Chapter of the Experimental Aircraft Association normally meets on the third Sunday of each month at 2:30 p.m. in the main Terminal Building at the Enid Regional Airport, Enid Oklahoma. All members and their guests are welcome to attend. The Chapter Web Page is located at:

http://members.tripod.com/eaa455 We encourage you to view this and other items of Chapter interest there!
| | | |
| --- | --- | --- |
| Vol. 02, No. 06 | Letís Fly! | June, 2002 Edition |
June, 2002 Meeting Notice

1

May, 2002 Meeting Minutes

1

Member News

1

John Jameson, Glider Pilot!

2

PIREPS Ė proper formats please

2

ARROW Ė do you have yours?

3

Classifieds

3

Air Compressor Safety

3

Avoiding taxi incidents!

3

New Vacuum Pump!

4

June, 2002 EAA 455 Meeting Notice
The May Meeting of EAA Chapter 455 will be held on Sunday, June 16, 2002 (donít forget, itís also Fatherís Day) 2:30 p.m. at Woodring Regional Airport! Weíll see you there!

May, 2002 EAA 455 Meeting Minutes

(Editorís note: Thanks to Ron Decker for taking notes at the meeting, as we were in sunny Florida swimming with the dolphins. Hope I got everything right!). The May EAA Chapter 455 Meeting was called to order by President Ken Sumpter at the Woodring Terminal at 2:30 p.m. The following members were present: Ron Hazlett, Charlie (old retired dude) Calivas, Ken Sumpter, Ron Decker, Mike Kitterman, John Jameson, Mike Porter, Mike Nicholas, Tom Nicholas, Mica Doane. We had one visitor, John Cottle, flying a Pazmay PL2. Welcome!

Ken opened the meeting with news that there was no interest in the RAPCON tour at Vance, so it was cancelled. Ken also has some stuff left on the recent Airspace discussion. Get your copy today!

Ron Hazlett, Chapter Treasurer, reports that the Chapter has approximately $360 in the treasury.

Ken discussed the Young Eagles project status. (note: you received an e-mail from Dave detailing dates/times, most of which were prior to this newsletter date). Mica reviewed dates/times when the Chapter would plan on participating. Ken discussed the Bartlesville fly-in June 1st. Ken then discussed a safety topic related to fuel exhaustion. Lack of sufficient fuel reserves accounts for 50% of all engine failures! Other causes were carb ice and ignition/mechanical problems. The good news is that MOST engine failures can be prevented with sound preflight planning and fuel awareness! "More people are killed by donkeys every year than in aircraft accidents". (Editors note: I was not there to hear this statistic in person, but since Ronís notes said itís true, it must be, because this one would be difficult to make up!) Ken then discussed acoustical noise limits that are safe for flying. 140dB is a safe limit, however, as in any noisy activity done over a lifetime, noise should be very carefully attenuated with headsets, ear plugs, etc. Charlie Calivas reports he is working on fairings, and Ken Sumpter is installing new carpet and painting interior panels. Ken wrapped it up with a discussion of the EAA aircraft show-off planned for July 14th!

Syd and Diann Nelson: The latest on our RV8A is the wiring is completed. We're currently working on the fiberglass parts getting them ready for paint. Personal note: Bruce, you REALLY like working with glass, huh?! We've got a lot of respect for individuals who can build complete planes out of fiberglass. This is really, the pits! The cowling, needs to be sanded one more time and hopefully will be ready to paint, (fingers crossed). The canopy has been a lot of fun, yeah, right, but we're close to getting it ready for paint also. We're still lacking the gearleg fairings and cuffs. The empennage fairing has had to be cut, twice as one side you could throw a cat thru, the other side was fine. So, it's still being worked on. We had to order new material to build the front stick after Syd figured out how much cushion would be required to see over the nose, the stick was too short. (story of my life ed). We'll be seeing you soon, Gene on trying to get the new one bent. The other problem with that was the stick grips, complete with wiring, were already installed on the stick. Bummer. We were hoping to have it flying so we could've flown to Bartlesville last month, but we didn't quite make it. The paperwork is started, but since a prior owner was involved and he's running scared from liabilities, we have yet to get the necessary Bill of Sale from him. We had a hand-written one, but the FAA wants their special form. Van's has helped us out on with this as far as they can, which is a lot, just not complete as yet. The wings have yet to be fitted, but it's not far now. We've been waiting on Team Rocket to send us our gearleg fairings and cuffs. Don't get in a hurry from that bunch, but keep on top of them too, we've been waiting on ours since May 14th. We were hoping they were going to be here Friday, but that's come and gone. Maybe Monday?!

Ray Gill

just finished competition in the unlimited class (incredibly brutal!) aerobatic competition (Okie Twistoff) at Stillwater, 7-8 June! He finished third overall out of 27 highly experienced competitors Ė wow! More details and great PIX promised for the July issue!

Charlie Calivas finished his wheel fairings, boasting a documented 6 MPH speed increase. They look big (seem to be fat to me), but what a difference they make. Heís also working on getting ready for the paint shop to touch-up a few spots on the cowling. Good news on the RV oil leak Ė engine is fixed (new seals) and itís GONE! Also, heís loving retirement! What a surprise!

Dave Chael is replacing the rotating beacon on the Bonanza with a Whelen strobe unit Ė uses less power, brighter, no maintenance, just big bucks.

John Jameson recently went glider flying and his story follows!

John Jameson, Glider Pilot at Large!

Hi everyone. The sailplane flying yesterday was fantastic!!! I wondered to myself why I don't do this more often. No waiting at all at the sailplane outfit. I just paid and walked outside to a beautiful red and yellow Schweitzer high performance glider. My instructor, Ryan, was a hoot. Just the right tone for the flight.

This sailplane operation is in the high desert of California, about 90 minutes from San Diego. The little burg of Warner Springs, pop. 203, is a few miles away. The business had a bit of the air of the skydiving outfit in the Costner cult classic "Fandango"....

The white Piper Super Cub hooked up the yellow polypropolene tow line and away we went. The airport is at 3000 feet above sea level and we were to be towed up to 8000 feet. Let me tell you, I had forgotten the knack to stay just above and behind the towplane. I wandered all over the place on the 200 foot towline. Got slack a couple times, but thankfully never enough to separate it . Finally after what seemed like an eternity, we were at 8000 feet and I got to pull on the big red lever that releases the tow line the scenery was beautiful. Nice mountains to the west of us, with a pretty valley below. We were well above the famous White Palomar Observatory about 10 miles away. The glider flew like a dream and did just what you wanted it to do. Steep turns were a cinch, and the visibility through the bubble canopy was spectacular. We searched around for some thermals, losing about 1500 feet altitude in the process. First getting a little discouraged, we then found some great lift and soon were back to our original altitude. I was having a blast, and the little ship was a joy to fly.

After about an hour, we were still holding our own, but the call came in to come back to the airport, so I headed over that way, dropping the nose and bringing the speed up to about 90. I think Ryan would have let me stay up until we ran out of thermals, which was nice of him. Entering a left pattern formation a little high, I pulled back on the spoiler lever and I mean - we started coming down!!!! Giving the stick over to Ryan, he cranked the bird over in two 90 degree turns on base and final for a nice show and planted us right on the runway with plenty of speed to taxi fast over to the other gliders before jamming on the brakes at the last second! Show-off!!!

On the way back to San Diego, I stopped at the Ramona Air Fair. It was a great little air show at a small airport. Lots of neat planes. I spoke to a couple homebuilt airplane owners before coming back to San Diego and dinner with my friends. John Jameson

Q: When I give a pilot report (PIREP), is there a particular order in which I need to give the information?

A: PIREPS are voluntary and are provided to air traffic facilities about weather encountered by an aircraft in flight. While there is a preferred order in which you provide the information, it is more important to give the report rather than worry about including every item. If more information is needed, the weather briefer will request it. The information they need is: aircraft ID and type; your location, usually in reference to the closest VOR or airport; your altitude; time; and finally, the weather that you see. PIREPS are discussed in Section 7-1-19 of the "Aeronautical Information Manual" (AIM). In addition, AOPA's Air Safety Foundation, in coordination with the FAA, has developed an interactive tutorial on PIREPS called SkySpotter. This program is designed to increase the number of pilots providing PIREPS. See (http://www.aopa.org/asf/skyspotter/).

1. Throw out nonessential numbers. This includes age, weight and height. Let the doctor worry about them. That is why you pay him/her.

2. Keep only cheerful friends. The grouches pull you down.

3. Keep learning. Learn more about the computer, crafts, gardening, whatever. Never let the brain idle. "An idle mind is the devil's workshop," The devil's name is Depression.
4. Enjoy the simple things. When the children are young, that is all that you can afford. When they are in college, that is all that you can afford. When you are on retirement, that is all that you can afford.

5. Laugh often, long and loud. Laugh until you gasp for breath. Laugh so much that you can be tracked in the store by your distinctive laughter.

6. The tears happen. Endure, grieve, and move on. The only person who is with us our entire life, is ourselves. Be alive while you are alive, don't put out a mailbox on the highway of death and just wait in residence for your mail.

7. Surround yourself with what you love, whether it is family, pets, keepsakes, music, plants, hobbies (aiplanes), whatever. Your home is your refuge.

8. Cherish your health. If it is good, preserve it. If it is unstable, improve it. If it is beyond what you can improve, get help.

9. Don't take guilt trips. Go to the mall, the next county, a foreign country, but not to guilt country.
10. Tell the people you love, that you love them, at every opportunity.

And always remember, life is not measured by the number of breaths we take, but by the moments that take our breath away. It takes a minute to find a special person, an hour to appreciate them, a day to love them, but then an entire life to forget them.

Question: I understand that it is a legal requirement to carry documents in a U.S.-registered certified aircraft. The mnemonic I recall is "ARROW": Airworthiness Certificate, Registration Certificate, Radio Certificate, Owners Handbook (POH) Weight & Balance. Is the same list also legally required for a homebuilt experimental?

Answer: Yes, the basic requirement for on-board aircraft paperwork is the same for all U.S. registered aircraft, regardless of certification category. The basic list is as follows: A - Airworthiness Certificate. In the case of an experimental aircraft, this requirement includes not only the certificate itself, but also the operating limitations document that was issued along with (and as a part of) the airworthiness certificate. R - Registration. This refers to the FAA registration card (FAA Form 8050-3). R - Radio Station License. This is no longer required for domestic U.S. operations. However, if you plan to fly across international borders, you must have one. O - Operating Limitations. This includes not only an FAA approved Pilot Operating Handbook (if there is one for your aircraft) but also any other required documents, markings, and/or placards specified in the aircraft's type certificate. In the case of an experimental aircraft, this is another reference to the operating limitations document that was issued along with the airworthiness certificate, along with any placards or markings required by the FARs. W - Weight and Balance. A copy of the most current weight and balance info, including empty weight center of gravity (CG), fore and aft CG limits, and arms for all loading points (seats, fuel, baggage, etc.).

Edo-Aire 777 Transponder. Works great (from Mike Porterís C-172). Was coupled with Narco 850 encoder (includes wiring harness). Call Mike Porter with offer, 234-6008.

BD4 Blueprints, construction manual, info manual, parts list and Newsletters $250. Mustang ll Blueprints and construction manual $175. Diann Nelson

Standard T-18. E.A.A. Chapter 49 member Al Chivars, an aeronautical engineer, mechanic, certified flight instructor and T-18 builder, has decided to sell his standard T-18. It has an O-320 engine recently overhauled. Al may be reached until June in Youngtown, AZ at 623-815-8486 or after that in Sandpoint, ID at 208-263-4618 for all the information.

28V Grimes Rotating Beacon, and 1very slightly Used Tire and Tube, Goodyear Flight Custom II 650-8, 8 Ply, from Bonanza. Call Dave Chael, (580) 242-3445, e-mail chael@peakonline.com.

4 new standard pistons (#75089) $40 each. 4 used narrow deck cylinders, need to be overhauled, $50 each. Call Syd Nelson chasers1@pldi.net 580-883-2307

Below are pictures of an air tank that was purchased from an auction. The tank was not built to ASME code and not registered with the National Board. The drain valve on the tank was removed, probably because it was leaking, and replaced with a plug. The accumulation of water in the vessel caused severe corrosion and thinning of the metal on the bottom of the tank. Ultrasonic thickness testing revealed a thickness of .070 inches. At this thickness the tank should never have been allowed to be pressurized. The safety valve was set at 140 PSI and the pressure controls were assumed to be working properly. The purchaser brought home his new treasure, put it in his garage and plugged it in. When the pressure in the tank reached about 100 PSI, the tank ruptured and flew across the garage. Luckily, nobody was injured.

Make sure you drain your air tanks on a regular basis!
Lost Your Medical Certificate?
Q: I've lost my medical certificate. How do I get a duplicate copy?
A: To obtain a duplicate medical certificate, you may contact the FAA at 800/350-5286; pick selection 5, then selection 4, then selection 1 on the telephone menu. The message will instruct you to send your signed request for a duplicate medical certificate, along with a check for $2, to the Federal Aviation Administration, Attention: AMZ-320, Post Office Box 25770, Oklahoma City, Oklahoma 73125-4915. Processing time for a duplicate medical is at least 30 days. If you need a medical certificate sooner than that, contact the medical specialists at the AOPA Pilot Assistance Hotline at 800/872-2672 for assistance.
Does "Cross" mean "Taxi On"?
By Richard Hine, Vice President of Training for the AOPA Air Safety Foundation
"The War on Runway Incursions." There's probably no better way to put it, considering the enormous effort that the FAA and the industry have focused on this issue recently. There have been joint government/industry blue-ribbon panels convened, new FAA runway safety offices established, dozens of new publications created, videos produced, and seminars conducted - all focused on improving runway safety. The AOPA Air Safety Foundation offers a runway safety tutorial online, as well as taxi diagrams for most towered airports in the United States, and special emphasis is given to runway safety in the foundation's CFI renewal programs. Improved runway signage and markings, improved surface radar systems, and better airport design are all on the table. Some of the best minds in government and industry are considering every conceivable way to make the airport environment safer. When it is concluded that everything possible has been thought of to improve runway safety, another unique situation pops up. Take, for example, a conversation I overheard on the ground frequency of a towered airport a few weeks ago. The airport had two intersecting runways, 4/22 and 17/35. The ramp was to the west of the runways. A student pilot was given permission to taxi from the ramp to Runway 22. Nothing was said about the route. The taxi diagram shows that taxiway Bravo parallels Runway 22 from the ramp, and it would be the logical choice to reach the runway run-up area, absent further instructions from the tower. However, this student pilot was at the north end of the ramp, near Runway 17. It was closer for him to taxi on Runway 17 to its intersection with Bravo, turn left, and follow Bravo to the run-up area adjacent to Runway 22. The student believed that if he was instructed to taxi to Runway 22 without specific routing or hold-short instructions, that he could use an inactive runway as a taxi route. And he did so. The tower controller saw it otherwise and reprimanded the student for taxiing on a runway, even though it was inactive. He told the student that when he is instructed to taxi to a runway, that he could cross runways and taxiways en route to the active, but could not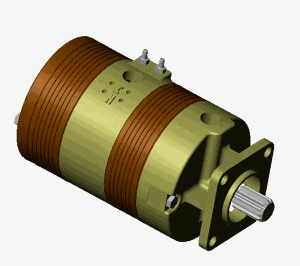 taxi on a runway even though it was not active.

I agreed with the controller's position and began wondering how the student could have missed this in his training. The Aeronautical Information Manual, in section 4-3-18 ("Taxiing"), reads, "In the absence of holding instructions, the clearance to 'taxi to' any point other than an assigned takeoff runway is clearance to cross all runways that intersect that taxi route to that point." I suppose "clearance to cross all runways" could be interpreted to mean one can't use an inactive runway as a taxi route, but that isn't clear. Evidently the student interpreted that to mean that it was not prohibited. An examination of the controller's manual, ATC 7110.65, reads basically the same as the AIM. Some calls to FSDO safety program managers, runway safety offices, and ATC policy folks revealed that about half believed that in the absence of holding instructions, taxiing on a runway was permitted; the other half said it was a violation. Now I understand why the student felt it was permissible to taxi on Runway 17. Unquestionably there is a need for official FAA clarification, which we are pursuing.

In the meantime, what do you tell your students? My suggestion would be to stick to the taxiways whenever possible. If there is a need to taxi on an inactive runway, ask the controller for permission first. If there is any doubt in the student's mind about what to do, ask the controller. Train students to ask for progressive taxi instructions at unfamiliar airports, and above all make certain that they know how to use the best devices available to enhance runway safety - their eyeballs.

Encourage your students to take ASF's online Runway Safety Program course (www.aopa.org/asf/runway_safety ). The free Operations at Towered Airports Safety Advisor is also available online http://www.aopa.org/asf/publications/sa07.html . Taxi diagrams are essential for safe navigation around airports www.aopa.org/asf/taxi .

Note: Dave Chael saw this in the June issue of Sport Aviation page 24. Heís seriously considering it for the Bonanza in lieu of a "standard" vacuum pump replacement. See what you think!

Aero Advantage is a general aviation product manufacturer, which specializes in vacuum pumps. It has long been the norm that aircraft vacuum pumps fail with no warning. Aero Advantage has developed a new; patent pending dual rotor vacuum pump which is designed to eliminate catastrophic vacuum pump failure. You can safeguard your life and your aircraft against vacuum pump failure, with the easy to install, inexpensive and reliable Aero Advantage Dual-Rotor Vacuum Pump. The Aero Advantage dual rotor vacuum pump is designed to allow either of its pumping chambers to operate independent of the other chamber. Thus if one of the vacuum pump chambers does sustain a failure, the other chamber continues to maintain nominal pump performance with no loss of usage to the aircraftís directional gyro or attitude indicator. By combining the Aero Advantage Dual-Rotor Vacuum Pump with our monitoring system pilots have instant feedback on vacuum pump performance! The monitoring system operation is as simple as 1-2-3... Before engine start up both lights of the Dual-Rotor Vacuum Pump Monitoring System will be illuminated. After start up, both of the indicator lights will extinguish, indicating that both pump chambers are operating correctly. The lights will remain off during flight, unless a problem occurs with either vacuum pump chamber. If an indicator light illuminates during flight the pilot can safely troubleshoot the problem after landing. So if you would like the Advantage of having the most reliable vacuum pump available, contact Aero Advantage today. www.aeroadvantage.com

(Cost for Bonanza: $695 Öed)

A man in a hot air balloon realized he was lost. He reduced altitude and spotted a woman below. He descended a bit more and shouted, "Excuse me, can you help me? I promised a friend I would meet him an hour ago, but I don't know where I am." The woman below replied, "You are in a hot air balloon hovering approximately 30 feet above the ground. You are between 40 and 41 degrees north latitude and between 59 and 60 degrees west longitude." "You must be an engineer," said the balloonist. " I am, replied the woman, "How did you know?" "Well," answered the balloonist, "everything you told me is, technically correct, but I have no idea what to make of your information, and the fact is I am still lost. Frankly, you've not been much help so far." The woman below responded, " You must be in Management." "I am," replied the balloonist, " but how did you know?" "Well," said the woman, "you don't know where you are or where you are going. You have risen to where you are due to a large quantity of hot air. You made a promise which you have no idea how to keep, and you expect people beneath you to solve your problems. The fact is you are in exactly the same position you were in before we met, but now, somehow, it's my fault." So very trueÖ ed

Alabama

: Hell Yes, We Have Electricity
Alaska: 11,623 Eskimos Can't Be Wrong!
Arizona: But It's A Dry Heat
Arkansas: Literacy Ain't Everything
California: By 30, Our Women Have More Plastic Than Your Honda
Colorado: If You Don't Ski, Don't Bother
Connecticut: Like Massachusetts, Only The Kennedys Don't Own It --Yet
Delaware: We Really Do Like The Chemicals In Our Water
Florida: Ask Us About Our Grandkids
Georgia: We Put The "Fun" In Fundamentalist Extremism
Hawaii: Haka Tiki Mou Sha'ami Leeki Toru (Death To Mainland Scum, But Leave Your Money) (More next month ed)

Reportedly true ATIS: Big Airport International information Delta. 2100 ZULU ... [weather,approach information, NOTAMs, etc.] ... Arriving aircraft contact approach at 120.3 ... [silence] ... You stupid machine, why do you always do this to me?

More from our "everybody's a critic" file: Recently, a student and instructor were practicing holds over a VOR. Strong winds aloft led to a very messy hold entry. When finally established in the hold, the controller asked: "Cherokee 1234, was that the Spirograph entry?"
Syd and Diannís latest: "RV Next Generation"
Thanks to our newsletter contributors this month: John Jameson, Syd and Diann Nelson, and Bill Blunk. If your news isnít here, itís because we didnít know about it! Fly Safe! And remember, never trade luck for skill. Dave