EAA CHAPTER 455 Enid, OK
Flying over Kitty Hawk- #27 Charlie Calivas
The Chapter has a new site http://groups.yahoo.com/group/eaa455/ This site you a viewing will stay open as there is alot of info that would fill up our new site.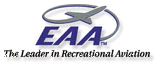 Monthly Meetings are held on the third Sunday at 2:30 at the Woodring Terminal Building.

Disclaimer: Opinions expressed are of individuals and not necessarily that of the EAA.
Date last edited: 02/17/2004 06:38 PM